With an increased focus on environmental sustainability, more and more furniture companies are looking for ways they can contribute to a greener society. One of the most effective solutions? Reupholstery! This process involves taking existing furniture frames and replacing the surface material with new fabric or leather, thereby giving it a new lease of life. We don't think that the environmental benefits of furniture reupholstery are shouted about enough, so if you're looking for like-new furniture and want to do your bit for the planet, read on!
It Reduces Old Furniture Going to Landfill
It's easy for many people to simply discard old furniture that features a dated or damaged fabric. However, often the frame itself is still in perfect condition and could easily be used if only the material was updated. Reupholstering a piece of furniture can help to extend its lifespan with minimal effort, increasing its durability and keeping it out of landfill for longer. In addition to this, reupholstering also helps to reduce the amount of energy used in furniture production – an important contributor to global warming.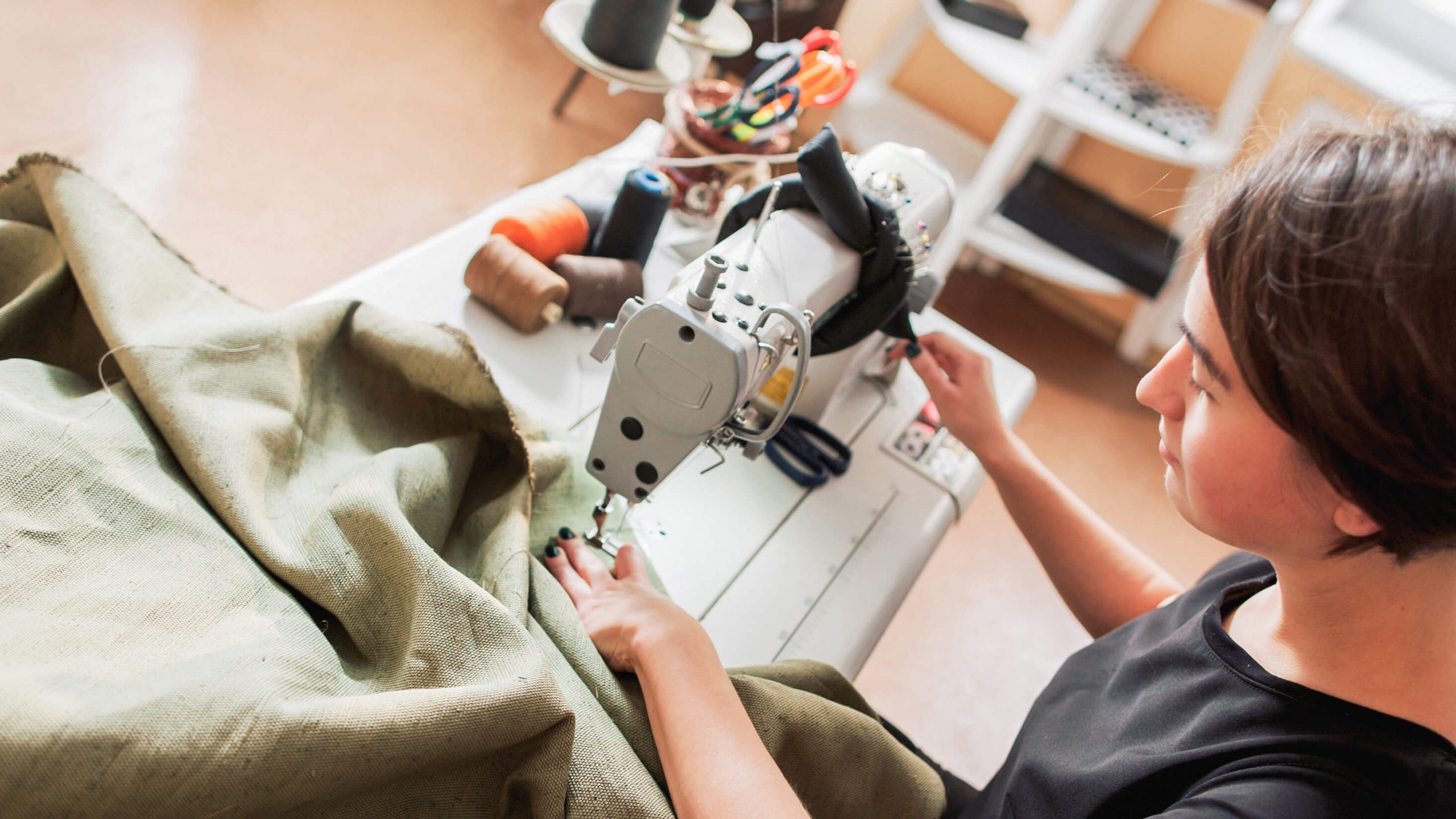 It Contributes Less to Global Warming
Although it may not seem like much, the process of manufacturing and transporting new furniture can contribute significantly to global emissions. It's not uncommon for furniture to be shipped from all over the world and many items have already racked up large carbon footprints by the time they arrive at your home. With reupholstery, this process is dramatically reduced as only a fraction of the travel resources are needed. 
In addition to this, reusing existing materials such as cushioning foam or webbing also helps reduce our overall consumption of resources and makes better use of what we already have. Plus, it's a much more affordable option than buying a brand new piece of furniture – a true win-win!
It Reuses Resources
Just like reducing its contribution to global warming, upholstery also helps to reduce the overall consumption of resources. As well as the obvious fabric and leather used for reupholstering furniture, other materials such as cushioning foam or webbing can be reused from existing pieces. This allows us to make better use of what we already have and cuts down on the amount of new resources needed for furniture production. By creating new, eco-friendly furniture with existing materials, we can help reduce our overall consumption of resources and do our bit for the environment.
Sustainable Furniture Upholstery and Upholstery with Westcote Design
With so many environmental benefits, it's easy to see why furniture reupholstering is becoming an increasingly popular option. At Westcote Design, we offer 2 bites of the cherry. We are a furniture manufacturer, specialising in bespoke designs, who tries to keep our carbon footprint low with sourcing materials from local suppliers where possible and also a furniture reupholstery specialist who is passionate about returning both antique and well made furniture back to it's original tip-top version. We are passionate about sustainability and strive to provide our customers with furniture solutions that last. 
Our team of experienced upholsterers can help breathe new life into existing furniture, making sure it looks as good as new! If you're looking to switch out your furniture for something more sustainable, look no further than Westcote Design. Contact us today to find out more and start your eco-friendly furniture journey – you won't regret it!