Where do you get your interior inspiration from? Whether it's online platforms like Pinterest or Instagram, magazines, or simply the homes of your friends and family, we often find that the most popular trends are ones that make the most use of the available space and create new aesthetic styles without a huge investment. 
And what better way to achieve this than with bespoke furniture, designed exclusively for you and your home? Here are some of the most exciting interior design trends we're seeing heading into the rest of 2022.
The Benefits of Bespoke Furniture
Interior design not only dictates the way your home is presented but can also have a big impact on the layout of your home and how you choose to use floor space. From large sofas to open plan layouts and minimalist styling, finding the best way to optimise your space is not always easy. So when you find the perfect furnishing, it can be hard to say goodbye once it falls into the "outdated" trend category.
Enter bespoke furniture and the concept of reupholstery. The fact is not all design trends present huge and obvious changes to the home – with some very subtle and minimalistic in their impact. Bespoke furniture design allows you to create the furnishings for your home from scratch, tapping into the trends which you love while putting your own spin on them.
And if designing your own bespoke sofa is too much of an investment, why not consider reupholstery instead – taking something you already own and giving it a new lease of life in line with the trends of the moment?
With so many different ways of integrating design trends into your home, let's take a closer look at what those trends are for 2022.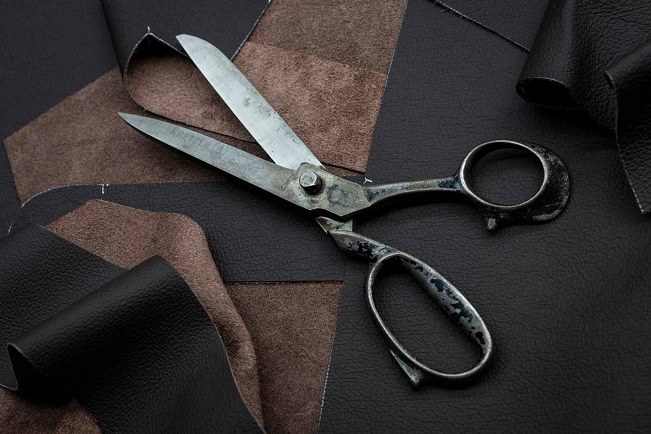 Bespoke Furniture Design Trends
When it comes to bespoke furniture, the possibilities are endless – and that can make deciding on your ideal style feel like a real challenge. As a starting point, we always recommend considering the space you are looking to fill or furnish, identifying the kind of impact you want your furniture to have.
Neutral and minimalist furnishings are fast filling up our order book for 2022, with more homeowners leaning on the simple and timeless nature of modern interior designs. Another trend we're seeing more of is the concept of bespoke sofas and bespoke headboards which use texture as an aesthetic cornerstone, leaving bold colours in the past and embracing a future of textured neutrals.
Some other popular interior trends for 2022 include:
Gracefully aged furniture presents a rustic and distressed aesthetic that can make a space feel warmer and more homely. This can be achieved through bespoke design, reupholstery, or upcycling.
Statement lighting; selecting, and designing your home and its contents based around large and dramatic light sources.
If you do want to use colour, keep it natural, earthy, and peaceful. Consider blues, greens, and beige/browns.
For more information on our bespoke packages and to find out how our reupholstery service could give your existing furniture a new lease of life, visit our website today.