Sofas are a key piece of furniture in any home. They provide comfort and are regularly used to relax after a long day, watch TV, and spend time with family and friends. Because they are so heavily used, they often need to be replaced more often than other pieces of furniture.
As a rule of thumb, mass-produced sofas may need changing every 5-7 years but that's not the case for bespoke furniture, plus there are always ways to save a sofa rather than replacing it. Of course, this may vary depending on the type of sofa you have and how often it is used. 
Either way, sofa replacement entails a big purchase that needs to be considered carefully.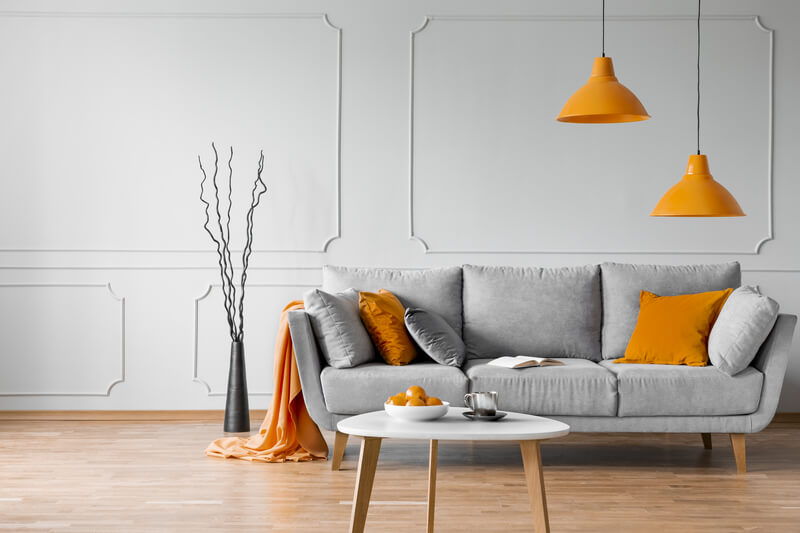 Signs That You Need To Replace Your Sofa
There are several telltale signs that it's time to replace your sofa. If you notice any of the following, it may be time for a new one:
The fabric is worn or frayed
This is probably the most obvious sign that your sofa needs replacing or repairing. If the fabric is starting to look worn or frayed, it's definitely time for an upgrade. There are a wide range of fabrics available, so you can either replace the sofa or have it reupholstered.
The cushions are lumpy or misshapen
If the cushions on your sofa are starting to get lumpy, it means they've lost their shape and can no longer provide the support they once did. This is a sign that it's time for a new sofa or for new cushions.
You feel like you're sinking
If you feel like you're sinking into your sofa, it means the cushions have lost their firmness and need to be replaced. Working with a furniture reupholstery service ensures you can breathe new life into your sofa, enhancing the design and comfort, whether the sofa is a few years old or more than 30 years old.
The sofa is creaking
If the sofa makes creaking or popping noises when you sit on it, it's a sign that the frame is becoming weak.
You feel springs when you sit on it
If you can feel the springs when you sit on the sofa, it means the padding has worn down and needs to be replaced.
It's just not comfortable anymore
Over time, sofas can become less and less comfortable. If your sofa isn't as comfortable as it used to be, it may be time for a new one.
We hope this guide has helped you determine how often you need to replace or repair your sofa. Remember, if your sofa is mass-produced then it maybe more cost effective to replace it. However bespoke items of furniture have a sturdier structure so it is worth looking into repairing a sofa rather than just replacing it.
Why Replace Your Sofa With a Bespoke Handmade Sofa? 
To find a quality piece of furniture that fits your specific needs and style, bespoke handmade sofas offer the perfect solution. There are a number of benefits to choosing a bespoke sofa over a mass-produced one, including:
You get to choose the specific style, design, and materials
When you opt for a bespoke sofa, you get to choose the specific style, design, and materials that you want. This means you can find a piece of furniture and furniture upholstery that perfectly fits your needs and style.
You get to choose the size
Bespoke sofas are made to order, which means you can choose the exact size you need. This is perfect for small spaces or homes with odd-shaped rooms.
You get a better quality sofa
Handmade sofas are made with higher quality materials and construction, which means they require less furniture maintenance and are more comfortable than mass-produced sofas. It also means that your bespoke sofa will have a longer lifetime, and will be more cost effective to repair it 10 years later, rather than replacing  a cheaper sofa 5 years later.
Buying a bespoke handmade sofa from a reputable company like ours here at Westcote Design is an excellent investment for your home. Our bespoke sofas are made with high-quality materials and construction methods, meaning they will last for years to come.
Alternatively if after reading this, you think only a repair is in order, then we can help you with that too.
If you would like to find out more about bespoke sofas or other bespoke furniture, then get in touch today on 01608659091, or alternatively visit our contact page to send a message.