Choosing the right sofa for your home can be a daunting task. With so many different styles, fabrics and sizes to choose from, it's important to select a piece that will suit your needs and complement your décor. 
Bespoke styled sofas are a great way to add a touch of luxury and comfort to your home. They are made to order, so you can choose the exact design, fabric and colour that you want.
Bespoke sofas can be more expensive than ready-made models, but they are worth the investment if you want a truly unique piece of furniture that will match your home decor.
When choosing a bespoke sofa, it is important to consider the overall style of your home. If you have a traditional décor, then a more classic design would be a good choice. If you prefer a more contemporary look, then you could opt for something with a modern twist.
Bespoke sofas can be made in any size, so even if you have a small or oddly shaped room, you should be able to get a design that will fit perfectly.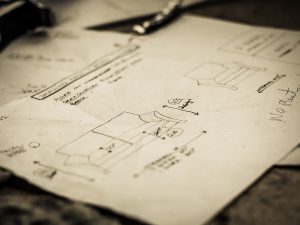 Tips For Choosing The Right Sofa 
Handmade sofas are ideal for creating a bespoke, one-of-a-kind look in your home. But with so many different sofa styles on the market, how do you know which one is right for you? Here are a few things to consider when choosing the perfect handmade sofa for your home:
The Size of Your Space 
Handmade sofas come in a variety of sizes, from compact loveseats to spacious sectionals. Before you start shopping, measure your space and make sure you have enough room for the sofa you have in mind and that it will fit through the access point.  If access is tight, there are options like a split frame or detachable arms to aid entry.
The Style of Your Home
Do you prefer a traditional or modern aesthetic? If you want your sofa to be the focal point of your living room, look for a style that complements the overall design of your home.
Your Comfort Preferences 
Not all sofas are created equal when it comes to comfort. If you want a sofa that's cosy enough for napping, look for one with deep, plush cushions. For a firmer feel, choose a sofa with shorter, shallower cushions. There are lots of different permutation with cushion fillings so please discuss which filling would suit your requirements.
The Type of Fabric
The type of fabric you choose for your sofa will affect both its appearance and its durability. If you have pets or small children, look for a fabric that is stain-resistant and easy to clean.
Your Budget 
Handmade sofas can be expensive, so it's important to set a budget before you start shopping. Once you know how much you're willing to spend, you can consider your options and find a sofa that fits both your style and your budget.
Overall, there are a few key things to keep in mind when choosing the perfect handmade sofa for your home. By keeping in mind the points discussed above, you can be sure to find a piece that you'll love for years to come. Plus, with the help of our experts at Westcote Design, the process of designing and buying your dream sofa will be easier than you ever thought possible! Take a look at our bespoke sofa services today to see how we can help you achieve your home decor goals.