Our homes are not only the places we eat and sleep. They're the space we love, laugh and cry with family and friends. They tell the world who we are, what we like and displays our own individual style to everyone who enters. There are few better ways of doing this than through the furniture we buy. From the bed we sleep in, the table we eat around or the sofa we always return to when the world is just too much.
Furniture comes in all shapes and sizes, but sometimes that's not enough. Anyone can go to a store and buy flatpack furniture with a wonderful sounding name, but it's always going to be one of millions of the same thing all over the world. There's nothing inherently wrong with that, but it's not the only way to go.
If you really want to showcase your taste in furniture, it's time to get bespoke furniture, but what is it? What's the difference between 'standard' furniture and bespoke furniture? Let's take a look.
What is Standard Furniture?
Standard furniture, as the name suggests, are pieces that are mass-market, mass-manufactured and mass-purchased. Think of the furniture you can buy in a flat-pack. There's nothing intrinsically wrong with it, but it is, by definition, fairly standard. That's not to say you can't get some good furniture, but it's made to a cost and therefore made to last for a certain time.
If you're looking for pieces to grace your home and reflect your own individual style, would you want something a million people have, or something unique, like you?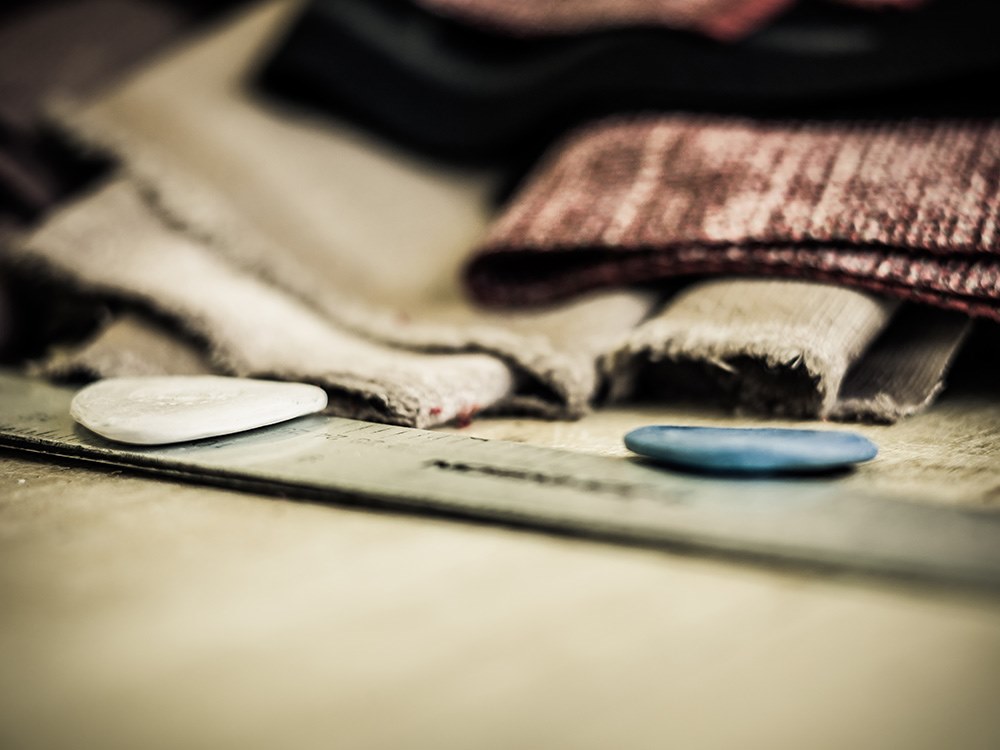 What is Bespoke Furniture?
Bespoke, or handmade furniture, is any furniture that has been custom made for you for a specific purpose. This can include the item's size, shape or material. The real joy of bespoke furniture is its uniqueness. Even if you get two pieces of the same design, they won't be EXACTLY the same.
 Whether you want a bespoke sofa, dining table, bed, or even a bespoke headboard, you are a key part of the design process. You decide everything about the item; how it looks, how big (or small) it is, what it's made from and it's finish or colour. Having a piece of furniture that is made to measure takes the guesswork out of buying standard. You might have to compromise if you can't get what you want to fit exactly as you need it, and there's always the issue that it's going to look the same as it does in millions of other homes. Bespoke furniture removes that problem.
How to Choose Whether to Have Standard or Bespoke Furniture?
It's fair to say that bespoke furniture will cost a little more, but that shouldn't be the only concern. Handmade furniture is an investment, there's no denying it, but the cost is money well spent. The item you get will have been made with a higher quality of materials and with a degree of craftsmanship that standard furniture doesn't have. Because of this, the furniture will likely last so much longer.
The final piece of the puzzle between choosing standard or bespoke furniture is often the simplest, but also the most pertinent. Bespoke furniture, no matter what it is, is going to be exactly what you want. There are few things in life that offer that, and even fewer that you can sleep on, sit on or eat around.
Thank you for reading our blog post. If you would like to find out more or commission bespoke furniture for your home get in contact with us today at Westcote Design on 01608659091. Alternatively, visit our contact page to fill out our contact form.